PIKTO GALLERY
Pikto Gallery offers a space dedicated to the best in photography. We feature internationally renowned and emerging photographers, providing inspiration for you and a showcase for these talented professionals.
NOW SHOWING
Reflet
Reflet
Sarah Bodri
July 31 to September 30, 2014
REFLET, produced on Toronto Island, playfully engages the photographic tropes of "portrait" a...
Read More About this Show »
Gallery Testimonials
"Very much appreciate the enthusiasm and ..."
- Yianni Tong on Aug 01
"Everything was great!..."
- Lenore Burton on Jul 31
"You rock...."
- Alison Steeves on Jul 23
"I took part at Pikto Top Pick Competitio..."
- Arthur Bondar on Jun 16
[+] View More
UPCOMING EVENT
Welcome to the first post of our new feature: "The making of" - featuring groundbreaking fine art, commercial, and wedding photographers at the end of their creative process as they apply the art of printing to their works. The first making-of post features a photo book by Ivan Otis, a commercial photographer based in Toronto. The images for the bunny came from a photo shoot for Matthew Good's album "IN A COMA" - a ten year retrospect of his music and videos. "If you play the song WEAPON while viewing the book, you can follow the words and the bunny from beginning to end… creating an extra layer of depth and a dreamlike understanding of this odd story told through a song and images. Even though I shot this several years ago, I always wanted to tell the bunny's story. By printing the photos into a book, a cohesive story is created. The hard part was editing the hundreds of photos down to 46 pages. I'd like to thank Andre Souroujon and his team at Pikto for putting together a beautifully printed book. I was blown away by every step of the printing process, and was especially impressed with the colours that were reproduced in the book, as they managed to hold the integrity of the original image files. Thanks to Pikto, my photos culminated into a product that is truly flawless in its presentation." - Ivan Otis
The images shoot out of the HP Indigo 6 color ink printer - getting ready to be handcrafted into a beautiful photo book
The pages are imposed together on a Premium Flat 260gsm Photo sheet and and cut into the 8x8" page size.
The 8x8" Premium Flat pages are assembled into a book block and bound.
The binding is measured and applied to the book by hand, then stapled
The prints have been beautifully bound together - now for the cover
The cover is printed, laminated, and hand-cut
The cover is checked for perfection and put together with the bound book
The book is given a final squish, and then is completed! The handcrafted book is exquisite.
For more on Ivan Otis, visit ivanotis.com
Read More >>
Past shows
Hungarian Sea Mar 06
Michal Solarski
Selected Works Nov 06
Various Artists
Paris: River, Bridge, Sky Aug 22
Jeffrey Berman
See All Past Shows »
Pikto Top Pick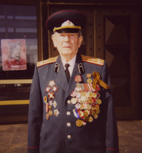 Find our about our yearly contest for an all-expenses paid exhibit at Pikto.
Learn More »