PIKTO GALLERY
Pikto Gallery offers a space dedicated to the best in photography. We feature internationally renowned and emerging photographers, providing inspiration for you and a showcase for these talented professionals.
NOW SHOWING
Selected Works
Introducing the first collection of artists featured in Pikto Online Gallery. Pikto Gallery features work from photographers around the world, representing the best of contemporary photography. Und...
Read More About this Show »
Gallery Testimonials
"Very much appreciate the enthusiasm and ..."
- Yianni Tong on Aug 01
"Everything was great!..."
- Lenore Burton on Jul 31
"You rock...."
- Alison Steeves on Jul 23
"I took part at Pikto Top Pick Competitio..."
- Arthur Bondar on Jun 16
[+] View More
UPCOMING EVENT
This week we have received an incredible amount of entries into the Top Pick contest and the Online Gallery. When sifting through we were instantly absorbed by a strikingly minimalistic landscape series that came to us from Dhaka, Bangladesh. The series comes from Suvra Kanti Das, a Bangladesh born photographer who spent time honing his skills throughout South Asia and Norway only to return to his roots to focus on bringing his unique perspective home. Suvra hopes to bring to light the cost of urbanization on the natural aspects of a city environment by depicting the unplanned growth of Dhaka. Suvra reveals the result of years of expansion within the city and its consequences on the environment with landscapes showing a city crumbling from water logging, pollution, changes in the hydro-geological system and building collapse. Make sure that your voice is heard by supporting Suvra's work and all of your favourite entries in our Online Gallery. All of your comments, likes, and ratings count towards the "Most Popular" vote and effect the outcome of the contest with a vote on the judges panel. Submissions for the Pikto Top Pick 2013 contest will stay open until November 1st but submit your work early on for a chance to be featured in Pikto Top Pick of the Week!
Read More >>
Past shows
Paris: River, Bridge, Sky Aug 22
Jeffrey Berman
Interchanges Jun 20
Peter Andrew Lusztyk
Depth of Field May 02
Shin Sugino
See All Past Shows »
Pikto Top Pick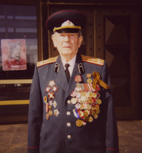 Find our about our yearly contest for an all-expenses paid exhibit at Pikto.
Learn More »