Book:It Testimonials
"The high quality of the Pikto book of Th..."
- Robert Herman on Jun 23

"My client (the bride) went through the b..."
- Calia on Aug 12

"A quick note to say how impressed I am w..."
- Sam Warren on Aug 12

"I find the quality of your custom books ..."
- Annie on Nov 18
[+] View More
PHOTOBOOKS BEYOND
HIGH DEFINITION
Because not all photo books are created equal. Pikto Photobooks are created using 6 inks to give you unrivaled clarity, tonality, detail, smoothness and color. Never be disappointed again with grainy or dull looking photo books. All of our Photobooks from 6x8" to 12x18" are crafted using exquisite materials, cutting edge binding and a no-compromise attitude.
Download BOOK:IT Now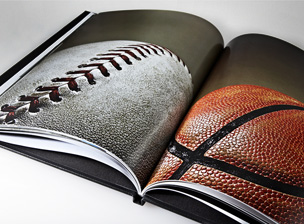 THE PHOTOBOOK AS ART
Make your photobook a work of art. Every color just the way you imagined it. All the quality papers and custom designed covers you ever wished you could do, but couldn't afford. Until now. Pikto uses HP Indigo technology and the finest materials to create books as fine as the finest art books you see, at a fraction of the price. We understand you would never compromise a pixel. We wouldn't expect anything less with a photo book.
Learn more and view samples »
Download BOOK:IT Now
LET'S GET STARTED
OK, you've got your photos selected, and you're ready to go. Perfect. Pikto Book:it is an easy to use software application for Mac and PC. It combines powerful layout features and creates superior vector-based PDFs that can be automatically uploaded to Pikto for production of your very own Photobook.
Get Started »
SUSTAINABLE OPTION

Our optional 216gsm Matt stock is created with 100% post consumer waste. Vivid colors and a smooth surface makes it look every bit as good as any regular uncoated stock.

SMOOTH AND SHARP

Look closely at the solid color areas of a photo boook. Wiith our standard 6 color ink printing and 230lpi screen you will not see anything but smooth transitions. Just like your images look on a Retina display.

WEDDING BLISS

Spread across two pages and forget about gutter angst with our 12x12" Premium Flat Photobook with 300gsm Semi-Matt paper. Red Wine linen inside cover.

PORTFOLIO CLASSIC

The classic portfolio size, ready for action at the heart of the advertising world. 11x14" Portrait Photobook with 148gsm Satin paper. Light Gray linen inside cover.

EXPRESS YOUR THOUGHTS

Your Photobook cover as a window to your soul... Well, you get the idea. Personalized covers in Glossy or Matt finish give you complete creative freedom, even on the spine of the book.

BLACK MAGIC

Capture rich blacks and subtle transitions.12x12" Personalized Cover Photobook, 260gsm Photo paper. Black linen inside cover.
Quick links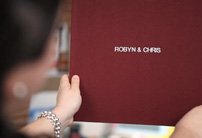 The making of a Pikto Photobook
View the dedicated Pikto staff on a regular work day perform at their awesome best. Brace yourself!
Watch Video »
<!-End overbottom-->