Book:It Testimonials
"My client (the bride) went through the b..."
- Calia on Aug 12

"A quick note to say how impressed I am w..."
- Sam Warren on Aug 12

"I find the quality of your custom books ..."
- Annie on Nov 18

"I've worked with Pikto on large scale Ar..."
- Nikki Kasper on Oct 19
[+] View More
YOUR INSPIRATION...
OUR EVERYTHING ELSE
Now you can create photo books with all the exquisite detail and quality of a book of fine art at a fraction of the price. Our free Book:it software is available for download here. It allows you to easily and intuitively put together your own books from 6x8" in size to 12x18"
Download BOOK:IT Now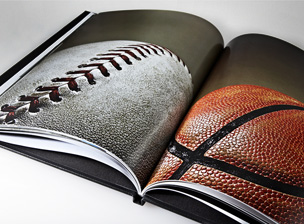 THE PHOTOBOOK AS ART
Make your photobook look like fine art. Every colour just the way you imagined it. Every stitch perfectly placed. All the quality stock and custom designed covers you ever wished you could do, but couldn't afford. Until now. Pikto uses the latest digital press technology and finest materials to create books as fine as the finest art books you see, at a fraction of the price. We understand you would never compromise a pixel. We wouldn't expect anything less with a Photobook.
Learn more and view samples »
Download BOOK:IT Now
LET'S GET STARTED
OK, you've got your photos selected, and you're ready to go. Perfect. Pikto Book:it is an easy to use software application for Mac and PC. It combines powerful layout features and creates superior vector-based PDFs that can be automatically uploaded to Pikto for production of your own Photobook.
Get Started »
INSPIRING INSPIRATION

Here are a few of the beautiful Photobooks our customers have designed with Pikto. We know they inspired us, and we hope they'll do the same for you.

WEDDING BLISS

Spread across two pages and forget about gutter angst with our 12x12" PremiumFlat Photobook. Red Wine linen inside cover.

PORTFOLIO CLASSIC

The classic portfolio size, ready for action at the heart of the advertising world. 11x14" Portrait Photobook with 206GSM paper. Light Gray linen inside cover.

EXPRESS YOUR THOUGHTS

Your Photobook cover as a window to your soul... Well, you get the idea. Personalized covers give you complete creative freedom.

BLACK MAGIC

Capture rich blacks and subtle transitions.12x12" Personalized Cover Photobook, 206GSM paper. Black linen inside cover.
Quick links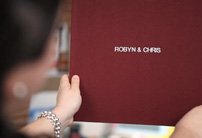 The making of a Pikto Photobook
View the dedicated Pikto staff on a regular work day perform at their awesome best. Brace yourself!
Watch Video »
<!-End overbottom-->