PIKTO TOP PICK CONTEST
Win $5000 towards your own Gallery Exhibit
Pikto Top Pick is an opportunity to showcase your talent and get the recognition you deserve. The winner of this photographic competition will receive $5,000 towards the production of a Gallery Show, including an opening reception and a two-month exhibit at one of Toronto's hottest venues.
Enter Now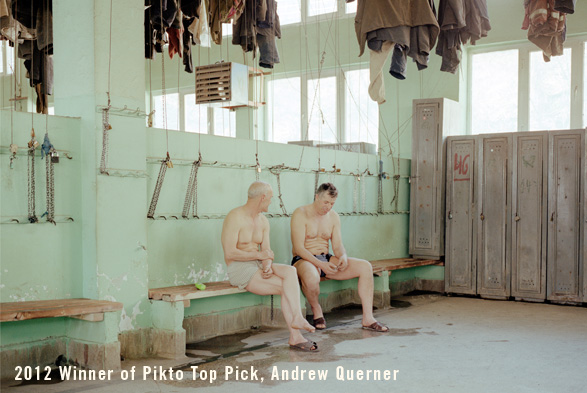 PAST WINNERS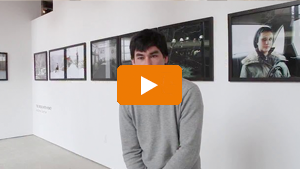 Panel of judges
Carol LeFlufy - Principal, Eye Forward agency
Gina Martin - Photographer Representative, National Geographic Image Collection
Heather Westfall - Curator, Pikto Gallery
You be the judge
View and Rate
Most popular vote based on number of views, number of times rated and average ratings from entire artist submission. Rating is limited to users with valid email addresses.
Contest rules
The winner of Top Pick will be chosen by one vote from each of the judging panel plus one vote for the most popular winner . Top Pick Winner will receive in-store credit for services towards printing and framing a Gallery Show to a maximum of $5000. Opening reception and travel costs for artist cannot exceed $1000. Two most popular winners will each receive $500 in online gift certificates in addition to the vote on the panel. In case of a tie, prizes will be shared equally.
OUR MISSION (AND YOURS)
Pikto believes strongly in supporting, strengthening and promoting the photographic community. Every year we host free artist talks, gallery shows and much more. This why we decided to buck the typical trend and create a competition for photographers with no entry fee. We encourage submissions by anyone that takes photography seriously, and is willing to let their work speak for itself. Judges will be looking for overall themes, genuine voice and artistic vision. This is not a contest of "best pics", but one in which each of your 15 images fits into a coherent whole that can be shown at a top gallery. We encourage you to get inspired by the possibility of a gallery show and to create a series specifically for the submission. Even if you don't win, you will have a series of photos you can be proud of.
SELL LIMITED EDITION PRINTS
You can now offer Limited Edition Prints of any entry into the Top Pick through our online and retail galleries. Reach our broad audience of photography collectors and earn commissions on the sale of your work, with no upfront costs.
Learn More
SUBMISSION GUIDELINES
All submissions must include: 15 images of current work or work intended for exhibition in electronic form. Images should be JPG, 20mb or less and 1000-6000 pixels on longest side . One submission per artist. Follow us on Twitter to receive Top Pick staff picks and featured submissions. Submission fee: $0. Submission deadline for the 2013 contest is November 15, 2013 at 11:59PM.
Enter Now
By submitting your images, you agree to be bound by our Gallery Terms and Conditions.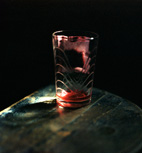 Submission Deadline
2013 - Closed
Submission Fee
None!
Now Showing
Michal Solarski
Hungarian Sea
Date: March 6, 2014 to April 30, 2014
Opening Reception: March 6th, 2014. 6-9pm

Born and raised in Poland, Michal Solarski currently lives and works in London, UK. Using documentary approach in his artistic practice, Michal explores the space where memory meets the present moment. Lake Balaton, also called the Hungarian Sea, was an annual summer holiday tradition for the photographer's family. The thread of experiences associated with the Lake became an important part of Michal's and his sister's childhood. For the Hungarian Sea Project, the photographer revisits the place of his memories, this time grown-up and alone, to find it almost unchanged, searching for himself and his family in the working class vacationers.
Michal is the winner of the 2013 Pikto Top Pick photo competition.
Learn more >>
In the news
Pikto Gallery shows, events and services have been featured in the international and national newspapers, magazines and television.
Checkout all featured articles »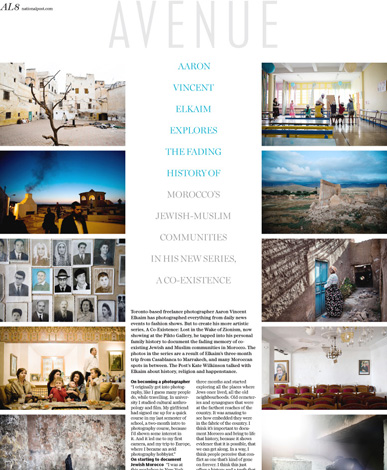 Past shows
Selected Works Nov 06
Various Artists
Paris: River, Bridge, Sky Aug 22
Jeffrey Berman
Interchanges Jun 20
Peter Andrew Lusztyk
See All Past Shows »