About Pikto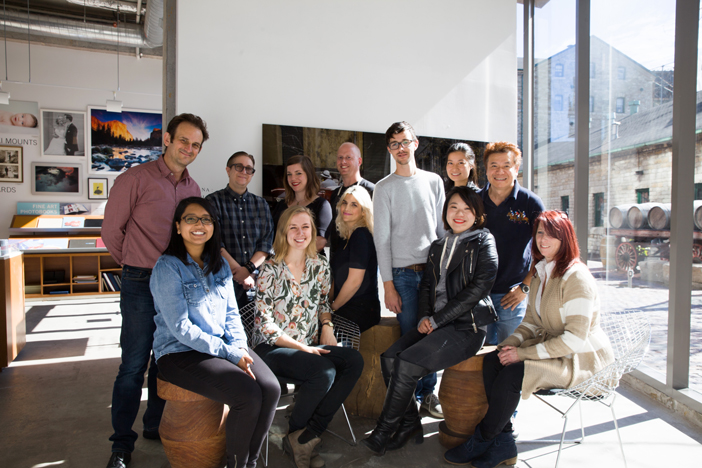 We're artists with a shared love of photography and craftsmanship – each bringing specific expertise to the table – from book binding to archiving, display, and print work.
Since Spring 2003, we've handcrafted millions of images, books, wall displays - and counting. We're happiest helping fellow artists produce work, but we also love seeing explorers embark on projects that become a reality in our workshop.
MEET THE TEAM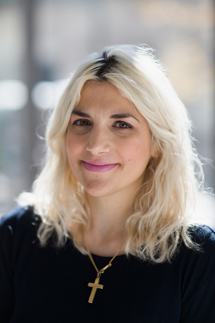 JADE
Lab Manager

Once upon a time, Jade received a point-and-shoot from her father and became the talk of the playground. It wasn't fleeting. She went on to study photography at OCAD, and became fascinated by the digital side and post production.

When you bring an image in, Jade is on it. She oversees all photo prints, large giclée prints, retouching work and scanning, working through hundreds of images each day. Jade loves one-off pieces, fine art imagery, and the work of American photographers Stephen Shore and Cindy Sherman.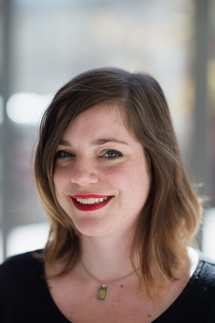 HEATHER
Photobook Manager

Heather is our book expert. As a kid, she shot with a 110 camera, but wanted to go beyond that. Luckily for us she did, attaining a master's degree in Photographic Preservation and Collections Management. She now works in photobook creation – because the only thing better than a single print… is an entire book of prints. If the material is exquisite, and if the book just looks plain handsome on your coffee table, it's because it's passed her eye.

Heather is partial to 19th century print processing, but works with it all, including – of course – modern-day digital, noting HP tech is "still really cool".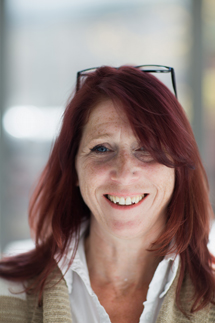 LAURA
Finisher

Laura is our resident sage, having worked in digital photo finishing for over 25 years. She's done it all – from lifesize photographs for Gretzky's 1999 Hockey Hall of Fame induction, to the backdrops for La Femme Nikita, to Newseum displays in Washington, D.C. Safe to say, Laura meets highly specific demands! She loves guiding our customers at the same time.

Laura also loves epic road-trips. Once, she hit 18 states on a road-trip with her husband and one lucky seven-year-old son – in two weeks.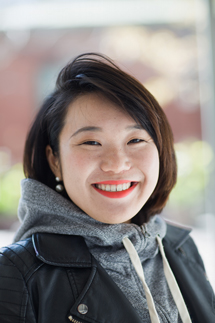 ANNA
Industrial Designer

What Anna actually does day-to-day – product design, development, web design, and gallery managing – cannot be described in a title less than two lines, so we go with "designer" for brevity. Bottom line: she's always thinking, researching, and making stuff.

Anna has lived and worked in 3 different continents, initially studying curatorial studies in Japan. While working for museums, she fell in love with telling stories through textures and objects. Her trademark clean and sharp finesse is strongly reflected in the PIKTO aesthetic.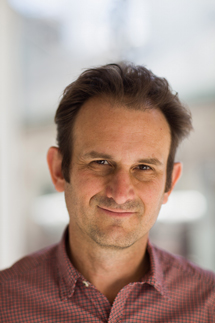 ANDRÉ
PIKTO Founder

André's fondest memory is looking at photographs through his father's carousel photo projector. Since then, he's travelled the globe as a professional photographer, for Fortune, Newsweek, TIME magazine (and many more), capturing some of the most influential leaders in the world, on film.

PIKTO demonstrates André's deep appreciation for physical permanence. Whether old slides from yesterday, or prints designed for tomorrow - physical images last.

André lists photographers Irving Penn, V. Tony Hauser and Philip-Lorca diCorcia amongst his favourites, as well as Martin Parr for his boldness… and embrace of the unusual.