CREATE A PRO PHOTOBOOK
Creating your own Pro quality photobook is easy with Pikto. With our free Book:It software available for download here, you can put together customized books from 6x8" to 12x18". We offer video tutorials, assistance by email or live chat, and even one-to-one design consultations.
GET STARTED WITH PIKTO BOOK:IT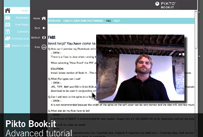 Book:it Advanced 1 tutorial
Find out how to use advanced layout features to create an outstanding Photobook
Watch Video »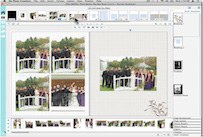 Book:it Advanced 2 tutorial
Dig into exclusive Photobook layout templates available in Book:it.
Watch Video »
READY TO GET STARTED?
LET US ASSIST YOU
Your first book should be an exciting experience. We are here to help you with answers to your questions. We are available in person, through email or through instant chat during regular business hours.
Contact Us>
TEMPLATES & TOOLS
Photoshop™ Templates
If you prefer to use Photoshop for your Photobook or if you would like to soft-proof using ICC profiles, use our templates and instructions…
Download the Templates »
InDesign™
Templates
For the ultimate control of your Photobook and professional features, get started with our layouts and instructions…
Download the Templates »
INSPIRING INSPIRATION

Here are a few of the beautiful photobooks our customers have designed with Pikto. We know they inspired us, and we hope they'll do the same for you.

WEDDING BLISS

Spread across two pages and forget about gutter angst with our 12x12" PremiumFlat Photobook. Red Wine linen inside cover.

PORTFOLIO CLASSIC

The classic portfolio size, ready for action at the heart of the advertising world. 11x14" Portrait Photobook with 206GSM paper. Light Gray linen inside cover.

EXPRESS YOUR THOUGHTS

Your Photobook cover as a window to your soul... Well, you get the idea. Personalized covers give you complete creative freedom.

BLACK MAGIC

Capture rich blacks and subtle transitions.12x12" Personalized Cover , 206GSM paper. Black linen inside cover.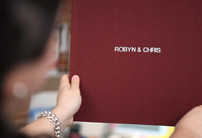 The making of a Pikto Photobook
View the dedicated Pikto staff on a regular work day perform at their awesome best. Brace yourself!
Watch Video »